Tour Down Under: Simona Frapporti su Repente conquista la quarta tappa!
Primo successo dell'anno per il ciclismo italiano!

E' arrivata sulle strade australiane la prima vittoria stagionale di un atleta Repente. L'azzurra Simona Frapporti (Bepink) si è aggiudicata la quarta tappa del Santos Women's Tour Down Under ad Adelaide. Frapporti faceva parte della fuga di una dozzina di atlete. Una volata poderosa le ha permesso di lasciarsi tutte alle spalle!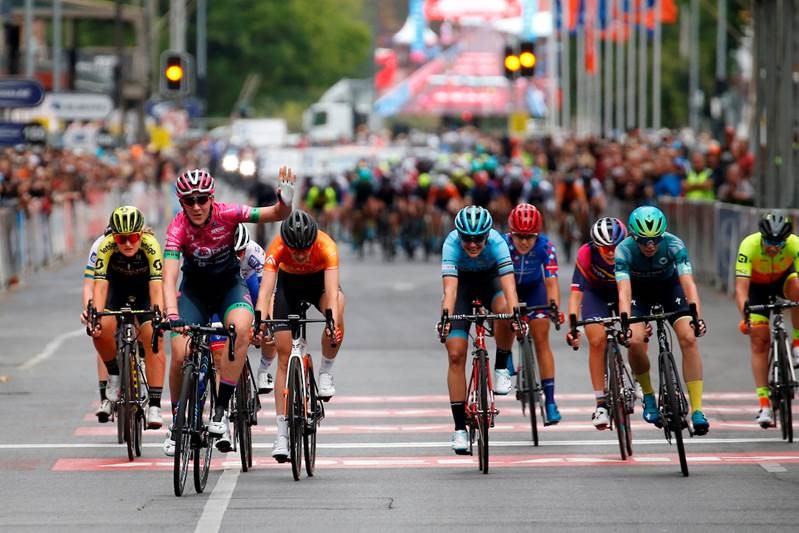 ________
Tour Down Under (Australia): Simona Frapporti with Repente in the queen of stage 4!
First win of the year for an Italian cyclist
The first success of the year for Repente 8and for Italy) comes from Australia. The Italian Simona Frapporti (Bepink) got hold of the 4th stage of Santos Women's Tour Down Under in Alelaide. She entered a breakaway of 12 riders and left all the others behind with her powerful sprint!