Ciclocross:Due Campioni nazionali su selle REPENTE
Due ori, un argento e un bronzo sono il bottino ai campionati spagnoli assoluti di ciclocross della Nesta - Skoda Alecar, team asturiano sponsorizzato da Selle Repente.
Iván Feijoo ha confermato il suo titolo di campione di Spagna U23 al termine di una gara dominata sin dall'inizio in un circuito molto veloce e asciutto.
Lucía González, dominatrice di questa stagione, ha vestito la maglia giallorossa fra le élite.
Kevin Suarez (élite) è vice-campione nazionale, dopo aver battuto Izagirre ed Esteban nella lotta per la medaglia d'argento. Infine Alain Suarez ha ottenuto il bronzo nella prova degli juniores, mentre Dani Ania ha concluso decimo fra gli élite.
Gli atleti del Team Nesta - Skoda Alecar utilizzano le selle Prime 2.0 e Spyd 2.0 di Repente.
In questa stagione crossistica il team nero-verde ha totalizzato la bellezza di 33 vittorie.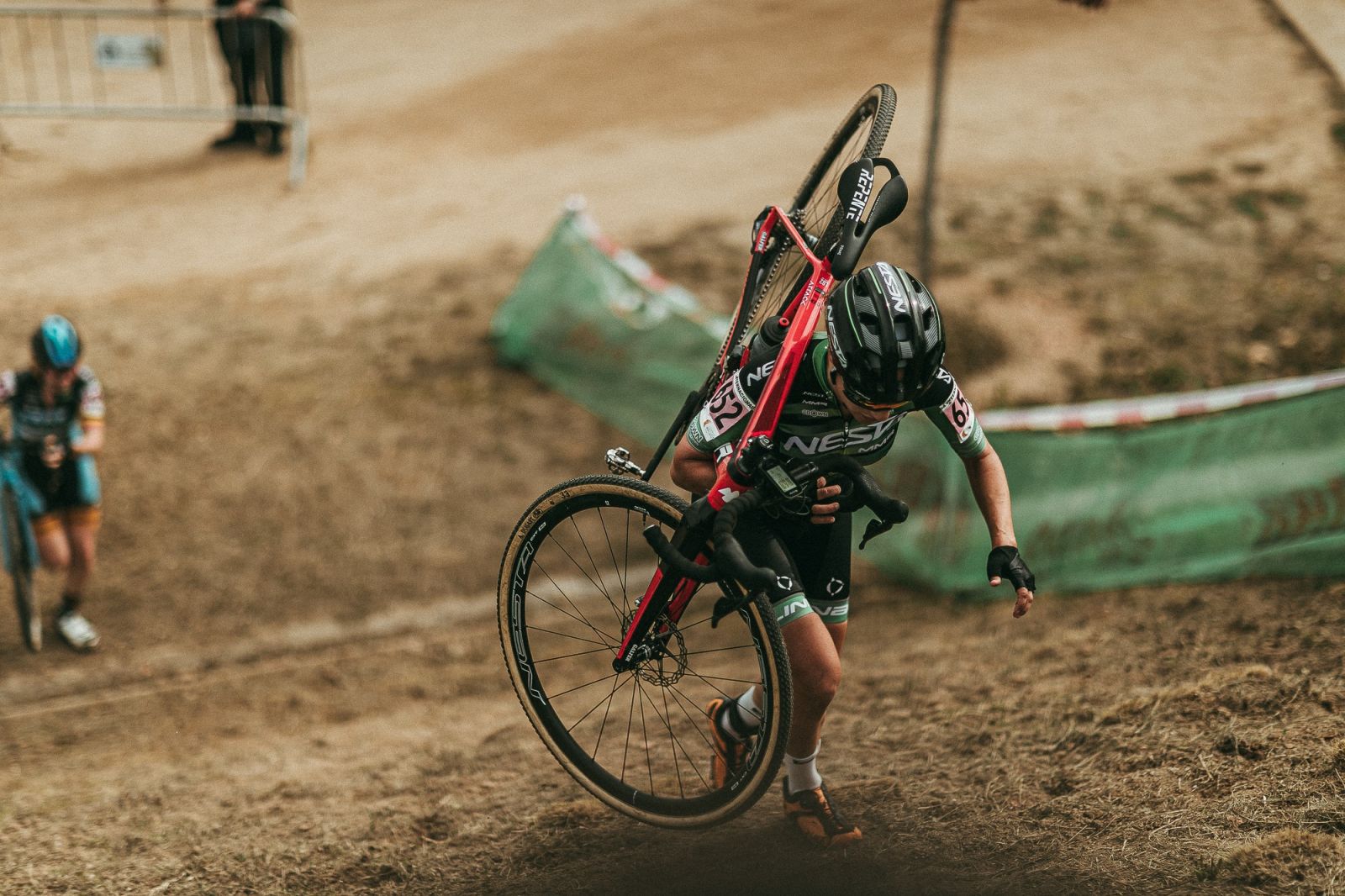 CYCLOCROSS: TWO NATIONAL CHAMPIONS ON REPENTE SADDLES
Two gold medals, one silver medal and a bronze one are the achievements of Nesta - Skoda Alecar, the Asturian team sponsored by Selle Repente, at the absolute Spanish cyclocross championships.
Iván Feijoo confirmed his title of Spanish U23 champion at the end of a race dominated from the start in a very fast and dry circuit.
Lucía González, the ruler of this season, wore the yellow and red jersey among the elites.
Kevin Suarez is the national vice-champion among the elites, while Alain Suarez won the bronze in the juniores race and Dani Ania finished tenth in the élite.
The athletes of Team Nesta - Skoda Alecar ride on Prime 2.0 and Spyd 2.0 saddles, with a T700 unidirectional carbon rail and the base in PA12 reinforced with long carbon fibers.
In this season they have achieved 33 victories.